Welcome to the debut of our American Women In Sailing Story Project.
The Story Project has been initiated to collect and make public the rich collection of stories of American Women in Sailing. The collection will include films & videos, written and audio-recorded narratives, as well as photo galleries.
If you have a story you'd like to share with the American Women In Sailing Story Project, please contact Lee Tawney.
"Uncharted Waters" - a Nine for IX Shorts on ESPNW
A short documentary on the America3 - an all-female team bidding to win the 1995 America's Cup. This team was the idea and was backed by 1992 America's Cup winner Bill Koch.
"WIMRA - Driving Women's Match to 2012"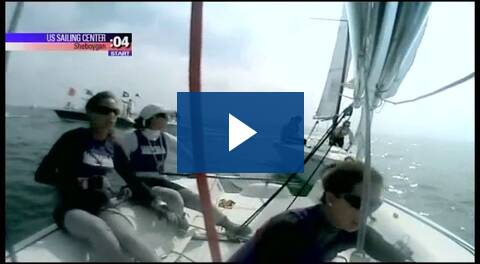 An exciting preview of the 2012 Olympic Games in London, which for the first time will feature Women's Match Racing. Take a look at the team the US has put together, and what they'll be up against.
Video: 47 minutes.
---
"The Story of the Salty Sisters" (1951 - present)
In the fall of 1951, a group of 10 women, all wives of St. Petersburg Yacht Club members, formed a new sailing group at SPYC known as the Salty Sisters.
From just 10 members at the beginning, their comaraderie and racing exploits quickly attracted new members and sister groups at neighboring yacht clubs, which fostered a series of annual regattas known for their fierce competition.
Click here to read more about the Salty Sisters.
Or you can jump ahead and read the entire story of the Salty Sisters by clicking here (PDF 2.3mb).
Written narrative with photos. 4 pages.
---
"The Story of Mary Patten" (1857)
Mary Patten was a nineteen year old and four months pregnant when her husband collapsed in a storm as they approached Cape Horn.
Since no other member of the crew could navigate, she took command of the vessel, a clipper ship the size of the Cutty Sark, and sailed her around the Horn to San Francisco.
Click here to read The Story of Mary Patten, as chronicled in the February 18, 1857 edition of the New York Tribune.
Written narrative: 1 page. This story is also part of our Learning American History Through Sailing Initiative.
---
"Rocking the Boat: Women Race for the America's Cup" (1994)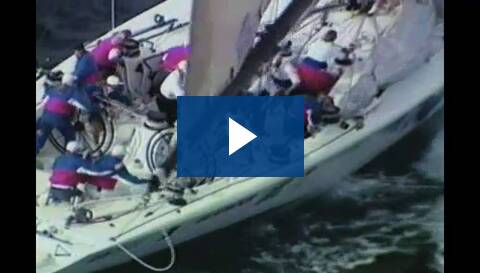 A 1994 Lifetime documentary chronicling the story of the women of America3 - the first all-female team to race for the America's Cup. Hosted by Christie Brinkley.
Video: 46 minutes.
---
"The Women of America3" - Chevy Commercial (1995)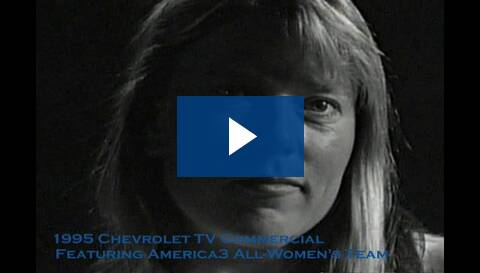 Chevrolet was a sponsor of the 1995 America's Cup, and broadcast this commercial to introduce the nation to the all-women America3 Team.
Video: 30 seconds.